Simple STP reporting
Single Touch Payroll (STP) reporting has never been easier. Our Basic subscription provides everything a small business needs to lodge reports with the ATO in a simple and intuitive user interface. No need for accounting knowledge, or expensive consultation fees, just to stay compliant. With seSQue Payroll you can do it yourself for free.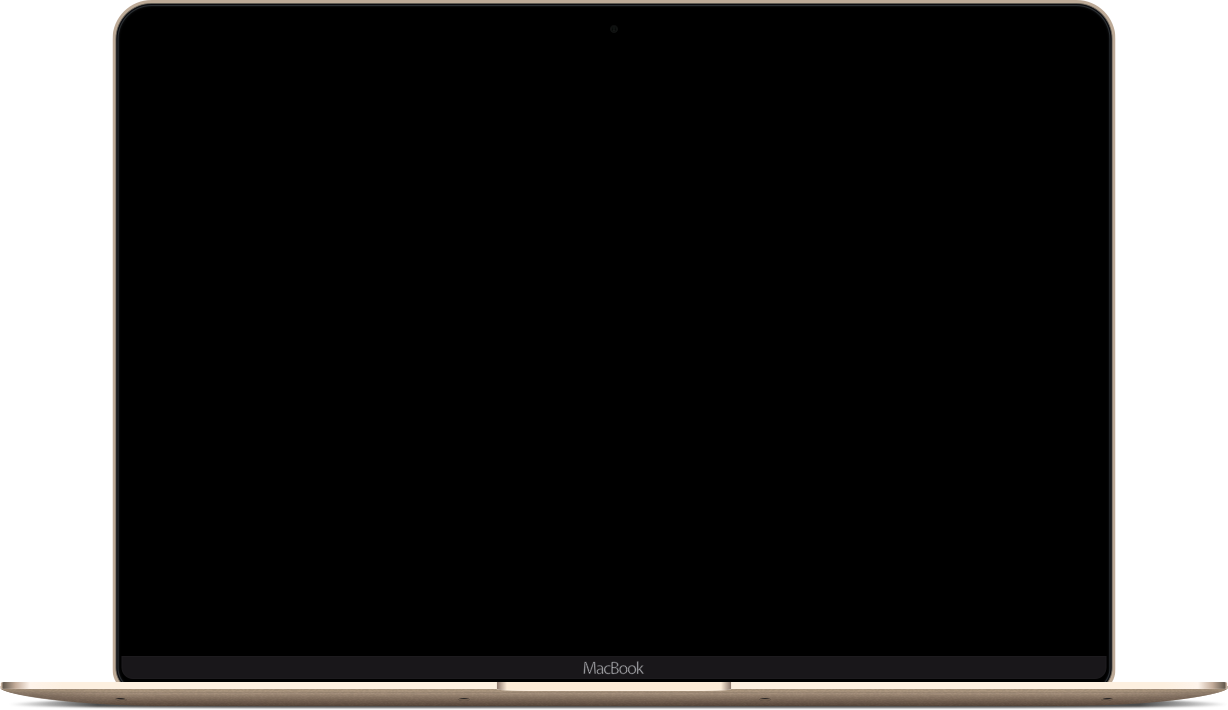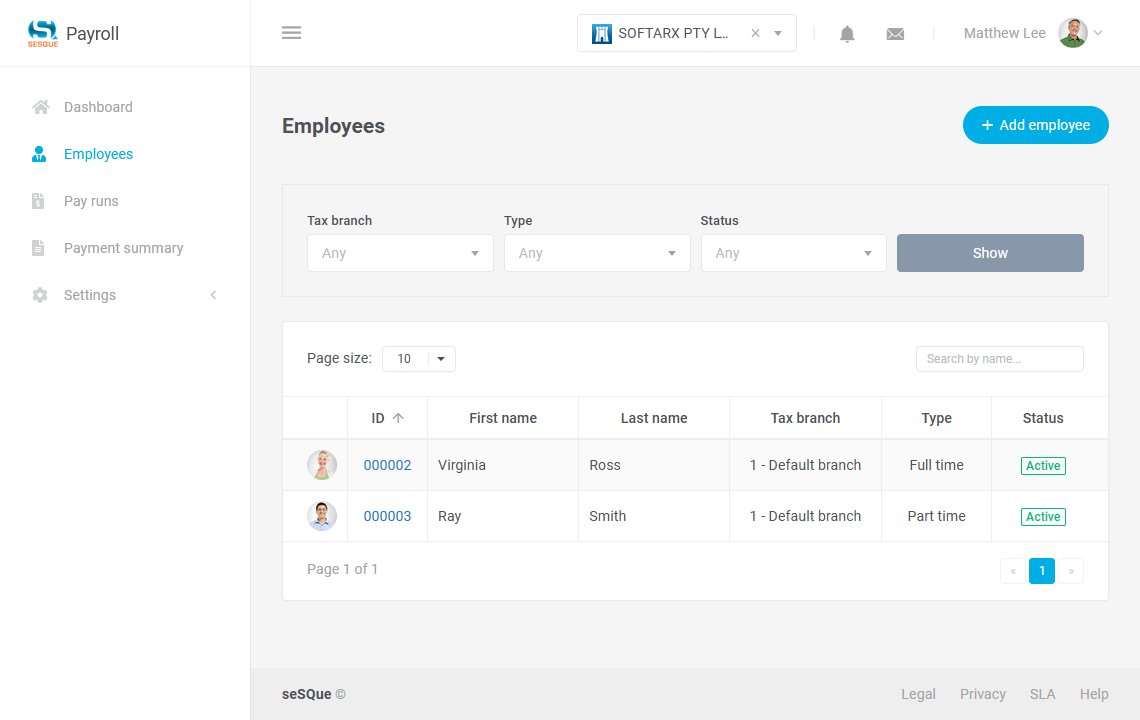 Advanced functionality
That's not to say that more advanced functionality is not available, if you need it. Our paid Advanced subscription provides access to a multitude of additional features, such as allowances, deductions, lump sum / termination payments, salary sacrifice and more.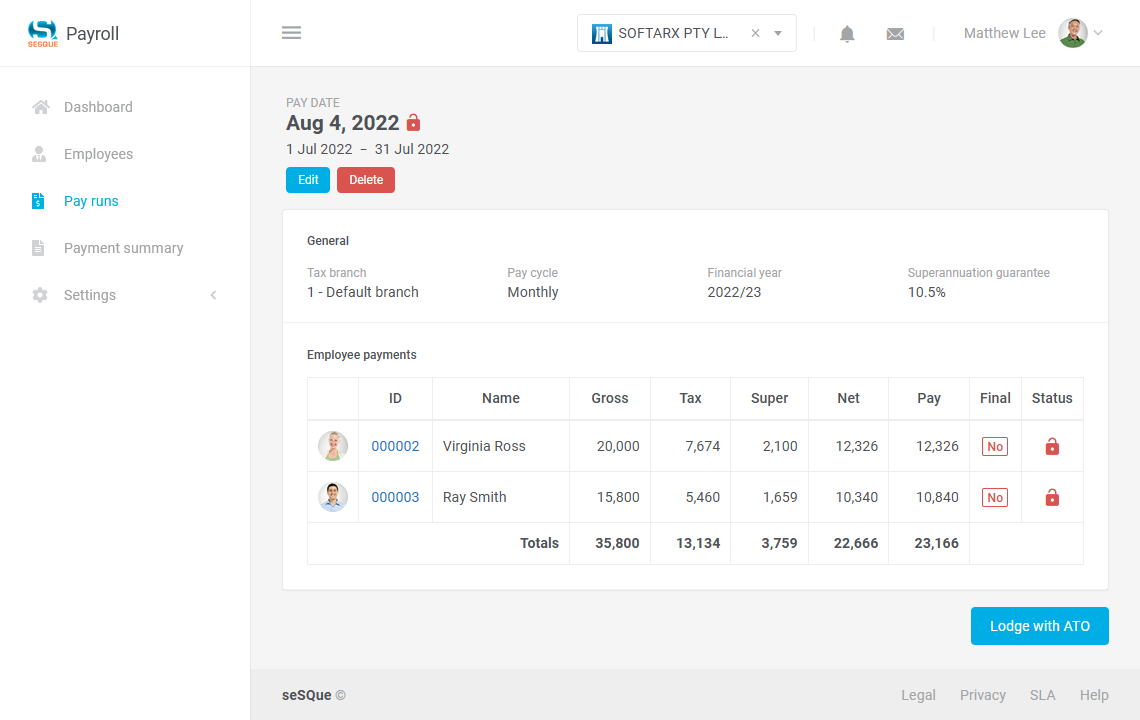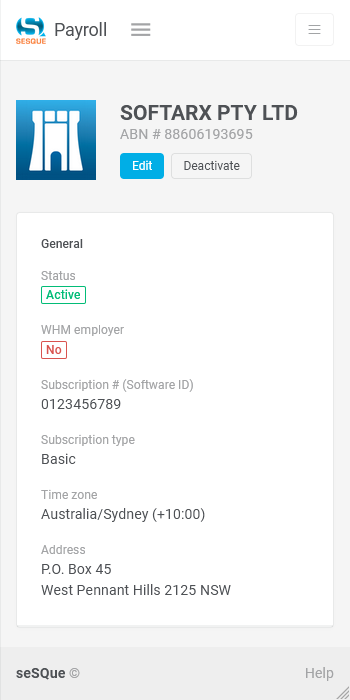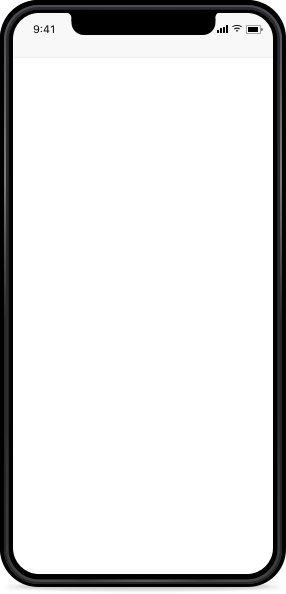 Responsive interface
And if a deadline ever catches you away from your computer, no problem at all. seSQue Payroll can be accessed as easily from tablets and even smartphones. No need to install another app on your device, just open up a web browser and access the same system online. The user interface is smart enough to adjust itself to your screen size.